Solutions
Providing customized solutions to meet your additional needs
Internet Protocol (IP) Based Solutions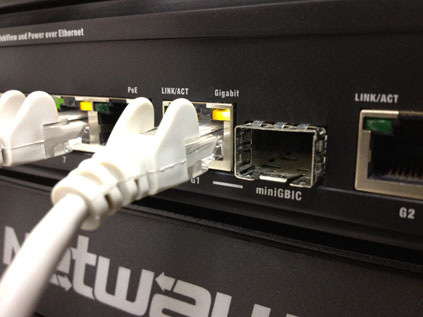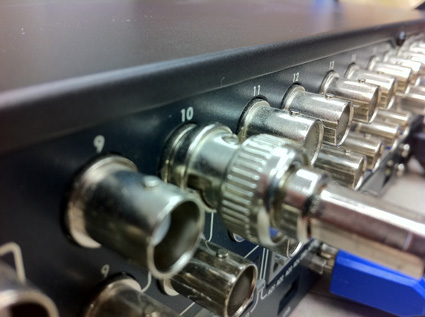 IP based camera networks provide the ultimate in quality and scalability
To provide our customers with the best IP solution we offer Milestone XProtect Video Management Software. ISS is a Milestone Certified Partner.
Milestone is the leading global developer of open platform software for managing IP video security surveillance systems. The XProtect software family is a powerful and advanced yet easy to use, reliable and proven.
Scalability/Flexibility – With an IP based system additional cameras can easily be added to your existing network. Cameras are powered over Ethernet (PoE) allowing greater flexibility to install cameras without an available power outlet. Video is recorded and stored to a Windows based server, so storage is expandable to the size and scope of the installation.

High Resolution Cameras – IP cameras range from 4CIF to high resolution megapixel cameras.

Remote Management & Configuration – IP based systems can be easily managed and configured remotely from anywhere. Changing camera settings, the way the images are recorded and everything in between can be managed and configured from a remote location.

IP Technology – With technology improving everyday the market for security cameras is changing paths towards the IP market.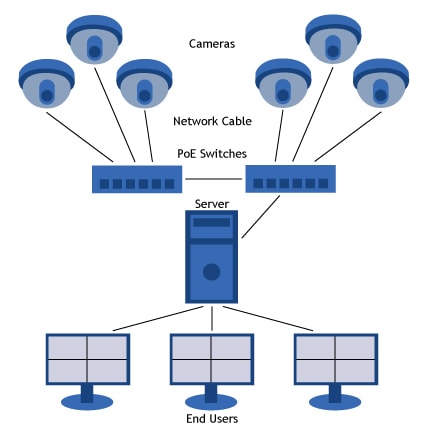 Analog (CCTV)
Our analog systems store video digitally, providing high quality images in an efficient package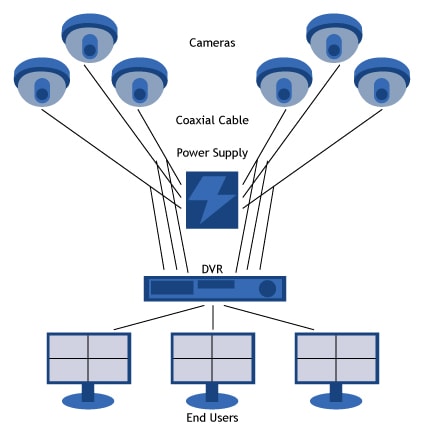 Analog Closed Circuit Television (CCTV) systems provide cost effective video surveillance with a wide range of options. ISS offers a wide variety of analog video solutions to fit the most meager budget. The analog systems we offer are considered hybrid systems because they store the images digitally to a hard drive.
Cost – Analog systems generally have a lower cost for most applications. Analog technology has long been the standard for video solutions. As with most technology, as it advances the prices tend to decrease.
Cameras – More variety of cameras from infared (IR) to standard domes to fit every need. Cameras can be mixed and matched from different vendors without compatibility issues.
Proven – Analog is a time tested and proven solution for video security. It has been the standard for many years and is widely used around the world.
Analog Product Demonstration
Our analog systems feature the most widely recognized camera and DVR manufacturers in the world and are widely used in retail, warehouse and business security systems. Our analog systems include features such as remote access, Point-of-Sale (POS) integration and motion detected recordings and alerts from manufactures such as Image Vault, Ganz, Everfocus and more. Analog cameras come in many varieties such as hidden cams (smoke detectors), outdoor Infrared (see in the dark), domes and PTZ.
Integrating Point-of-Sale data and incorporating IP cameras with analog systems sets us apart from the rest.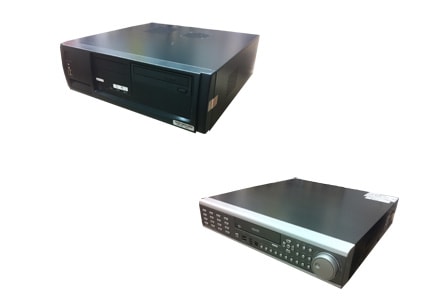 Point of Sale
Point of sale data (register data) can be integrated into the DVR over a serial or network connection. The register data is viewed and recorded in real time to the DVR.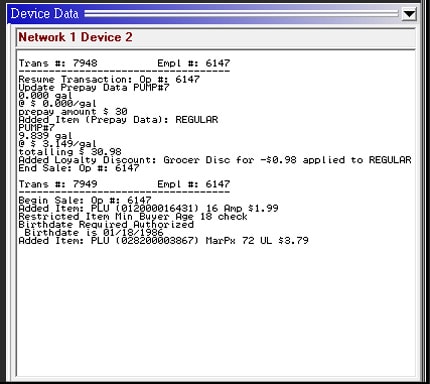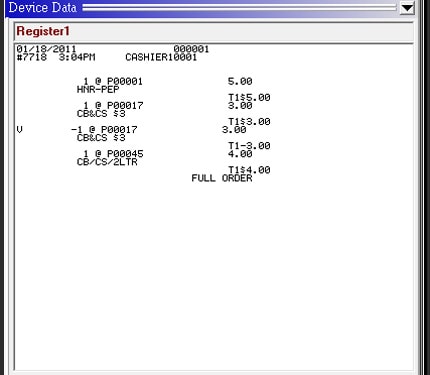 *Faces have been blurred in the images to protect privacy.
WE PROVIDE SOLUTIONS FROM THE FOLLOWING COMPANIES: